Project 4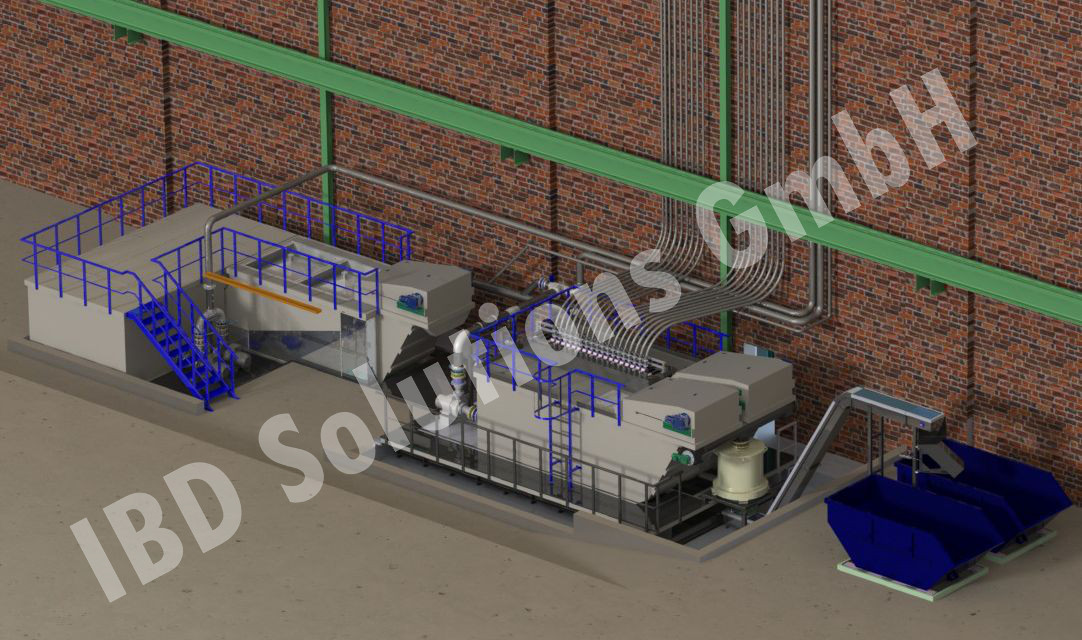 CENTRAL COOLANT LUBRICANT SUPPLY SYSTEM WITH CHIP TRANSPORT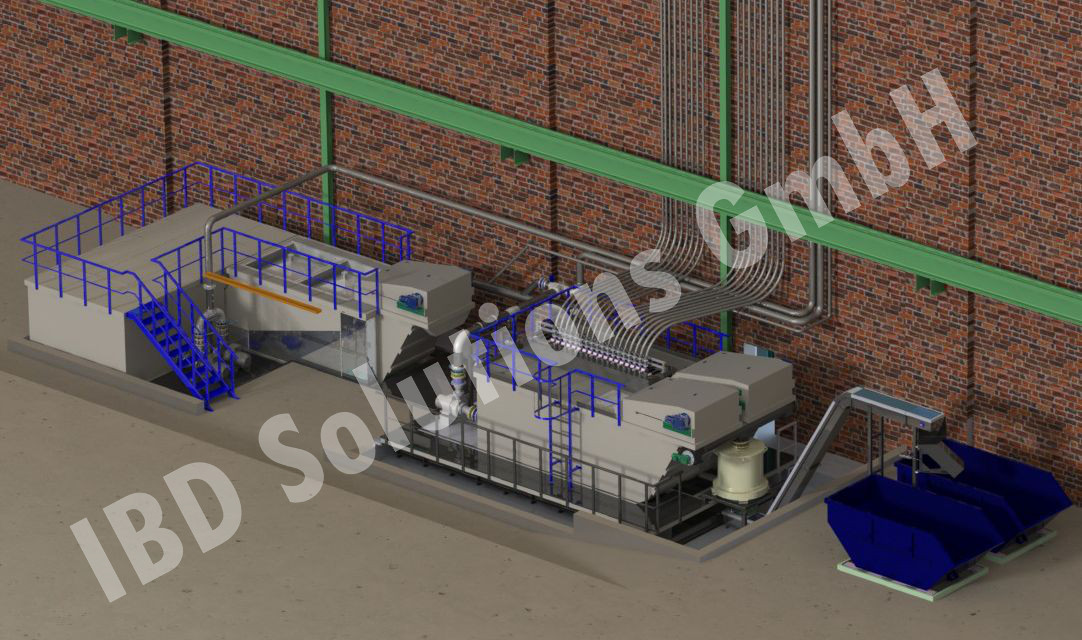 The chips / bunches of chips from the machine tool are transported to the pump station via a conveyor belt. The pump station processes the chips in such a way that they can be conveyed with the coolant lubricant adhering to them via a pipe system to the central system.
In the central system the chips are separated from the coolant lubricant and then dried with the aid of a centrifuge.
The coolant lubricant is worked up with a lamella separator and held in the clean tank. Supply pumps feed the central pipe system for supplying the individual machine tools.
2 – 6 bar – able to be set via a control system
Guaranteed filtration fineness:
Chip transport | centrifuge | redundant preliminary chip removal | two-fold preliminary chip removal for the type-sorted working up of the different material types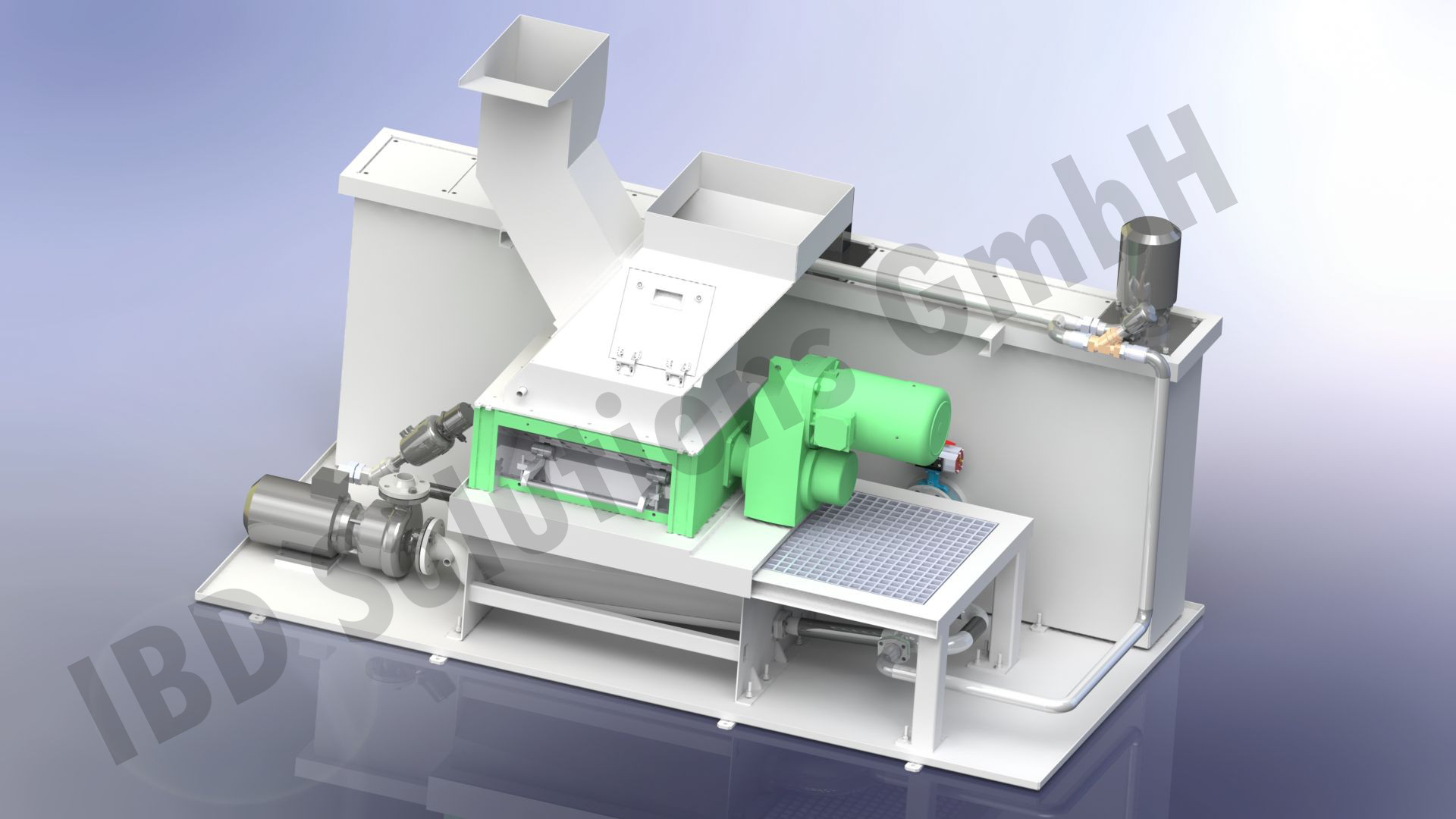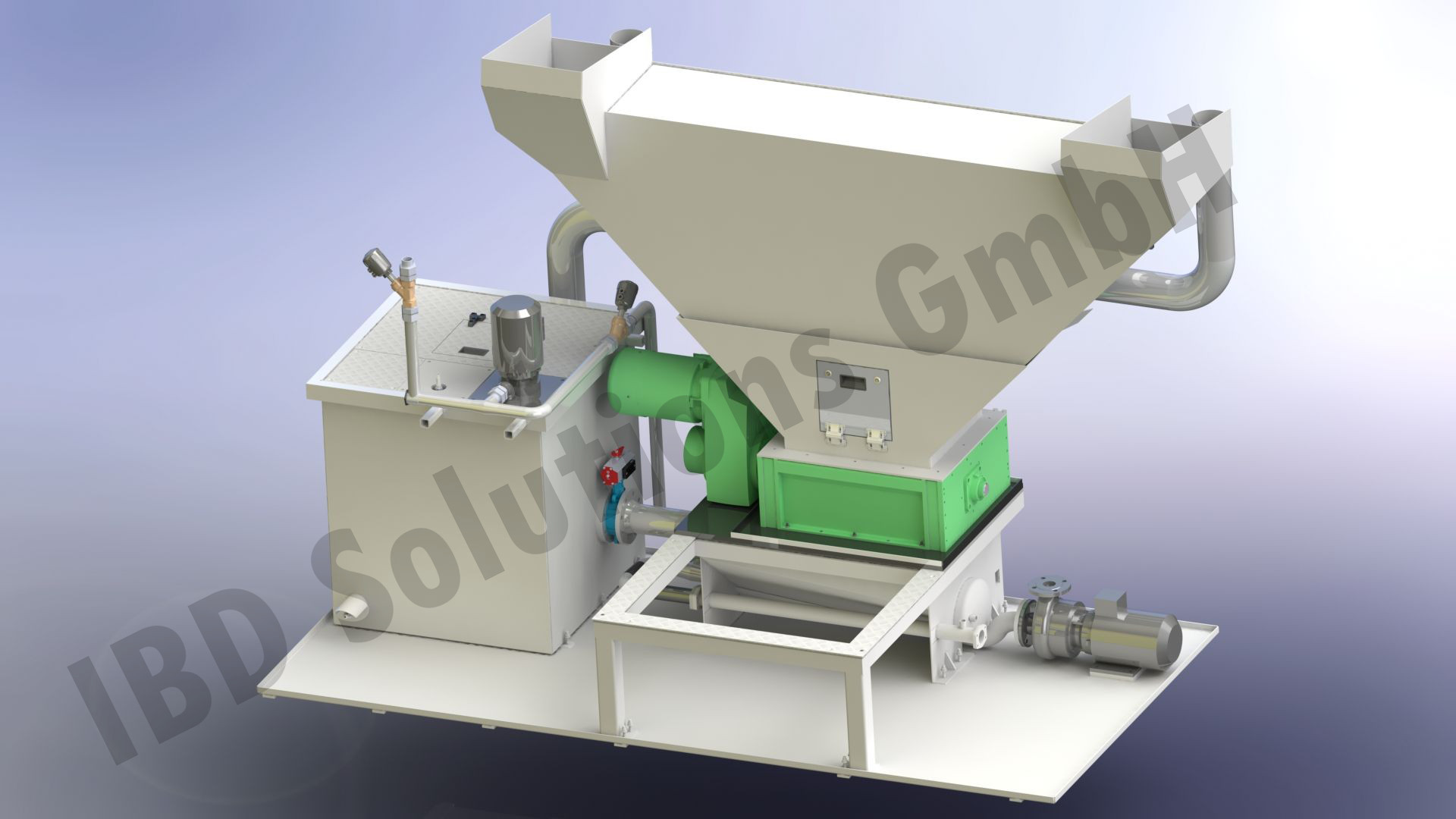 ADVANTAGES OF THE SYSTEM:
Conveying of chips with lengths of up to 100 mm. Thereby elimination of the cost for the comminution process previously necessary
Exact setting of the amount of concentrate by means of an automatically functioning, electronic refractometer
Reduction of operating costs
Reduction of costs through reusing and central maintaining of the coolant lubricant
Reduction of manpower costs through elimination of manual chip handling
Considerable lengthening of the service life of the coolant lubricant
All separate coolant lubricant supply pumps and filtration systems within the manufacturing area are dispensed with
Significant gaining of production space through elimination of chip containers and long transport paths
Increases to the level of cleanliness in the production