Project 3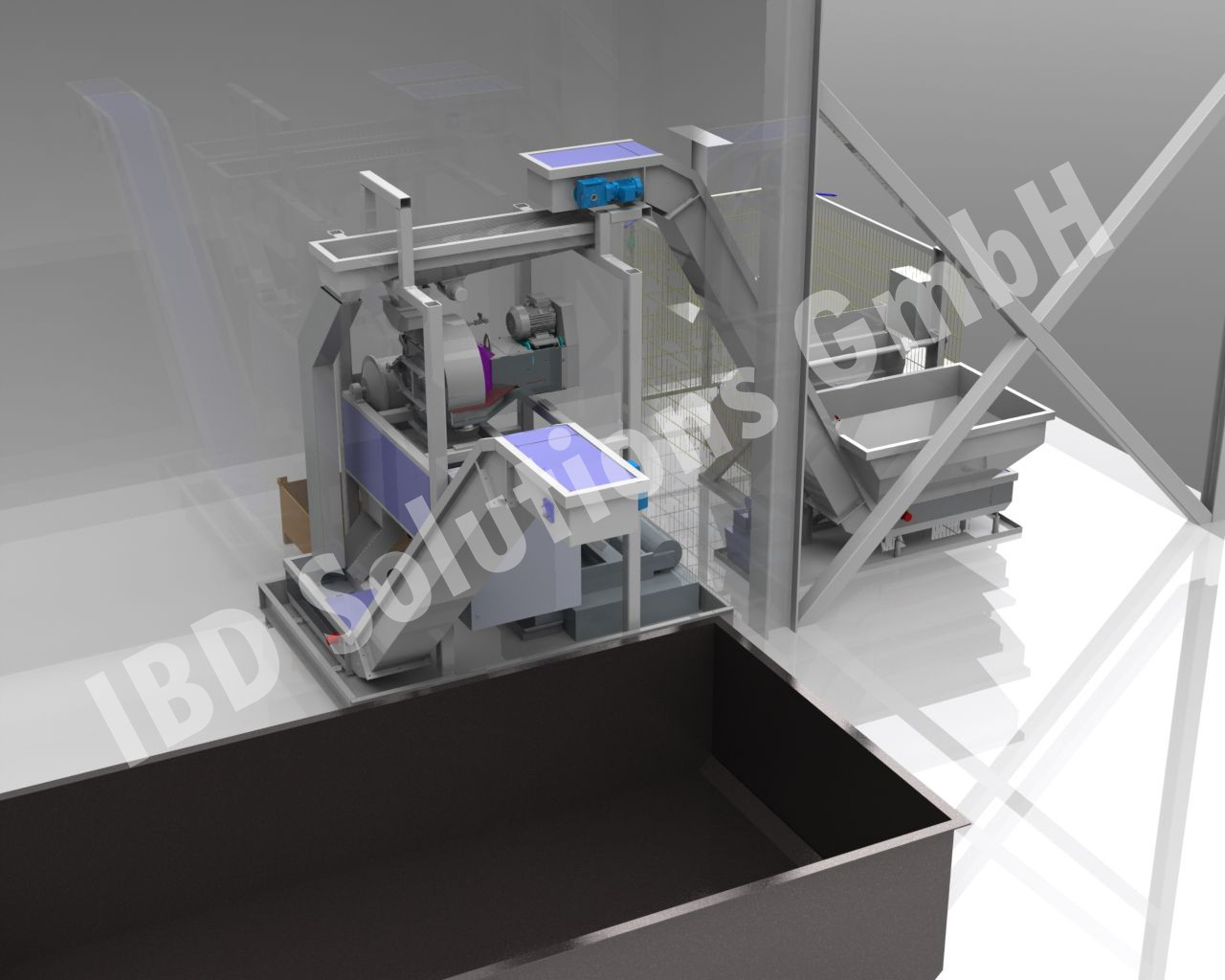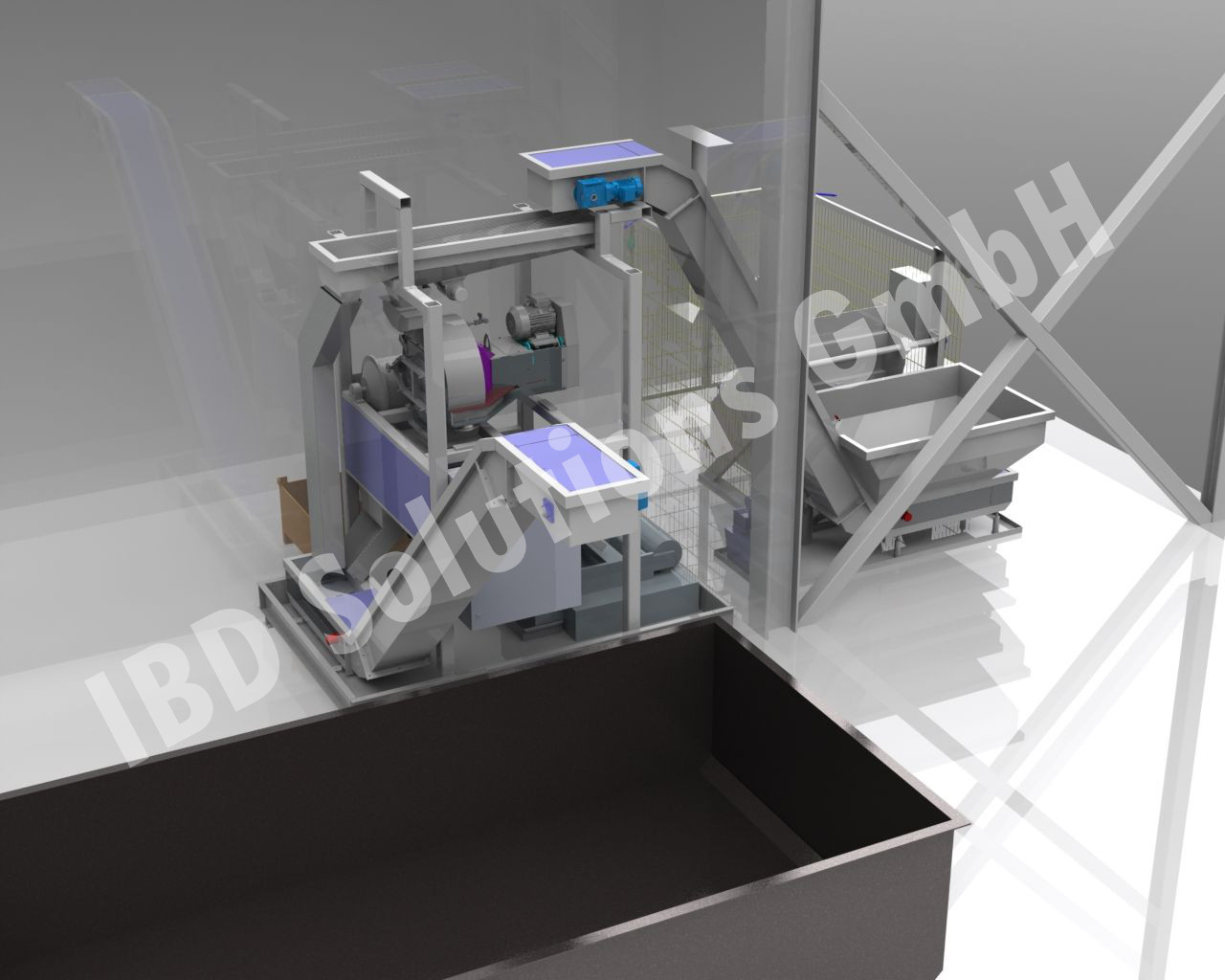 SUPPLYING OF COOLANT LUBRICANT WITH CHIP TRANSPORT AND SEPARATION OF MATERIALS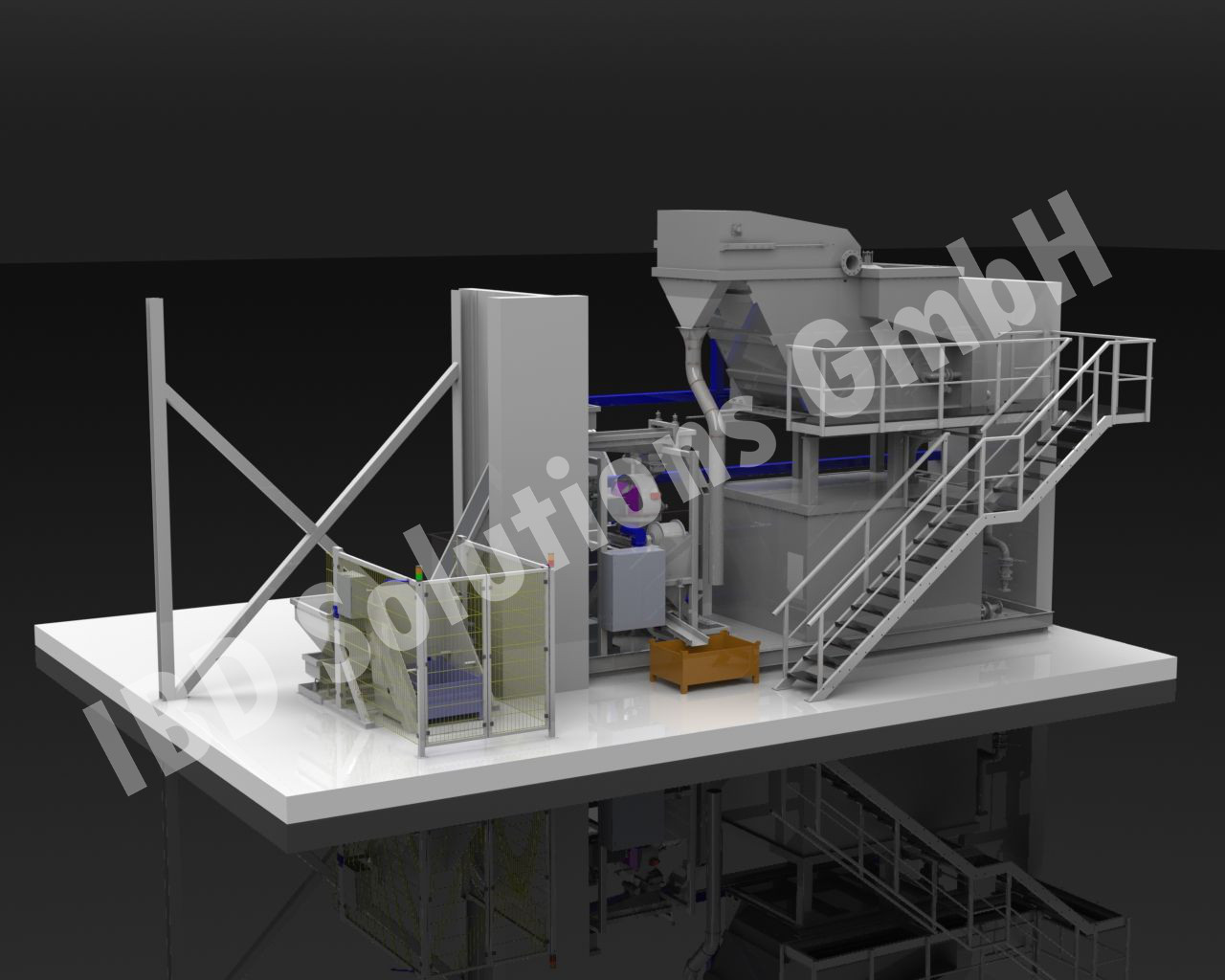 Coolant lubricant and chips are conveyed to the central system via pump stations with and without chip comminution. In the central system the chips are dried with a centrifuge. Brass and cast metal chips are separated from one another with the aid of a sophisticated, magnetic separating system.
The coolant lubricant is worked up with a lamella separator and held in the clean tank. From here supply pumps feed the central pipe system for feeding the individual machine tools.
Parallel to the automatically working chip conveying and the supply system, chip containers can be brought up to the system manually. Here the chips are dried and again separated into brass and cast metal chips. In this way existing machines can benefit from the advantages of retrospectively installed chip separation.
Guaranteed filtration fineness:
Stage-wise construction design | conveying of chips of different material types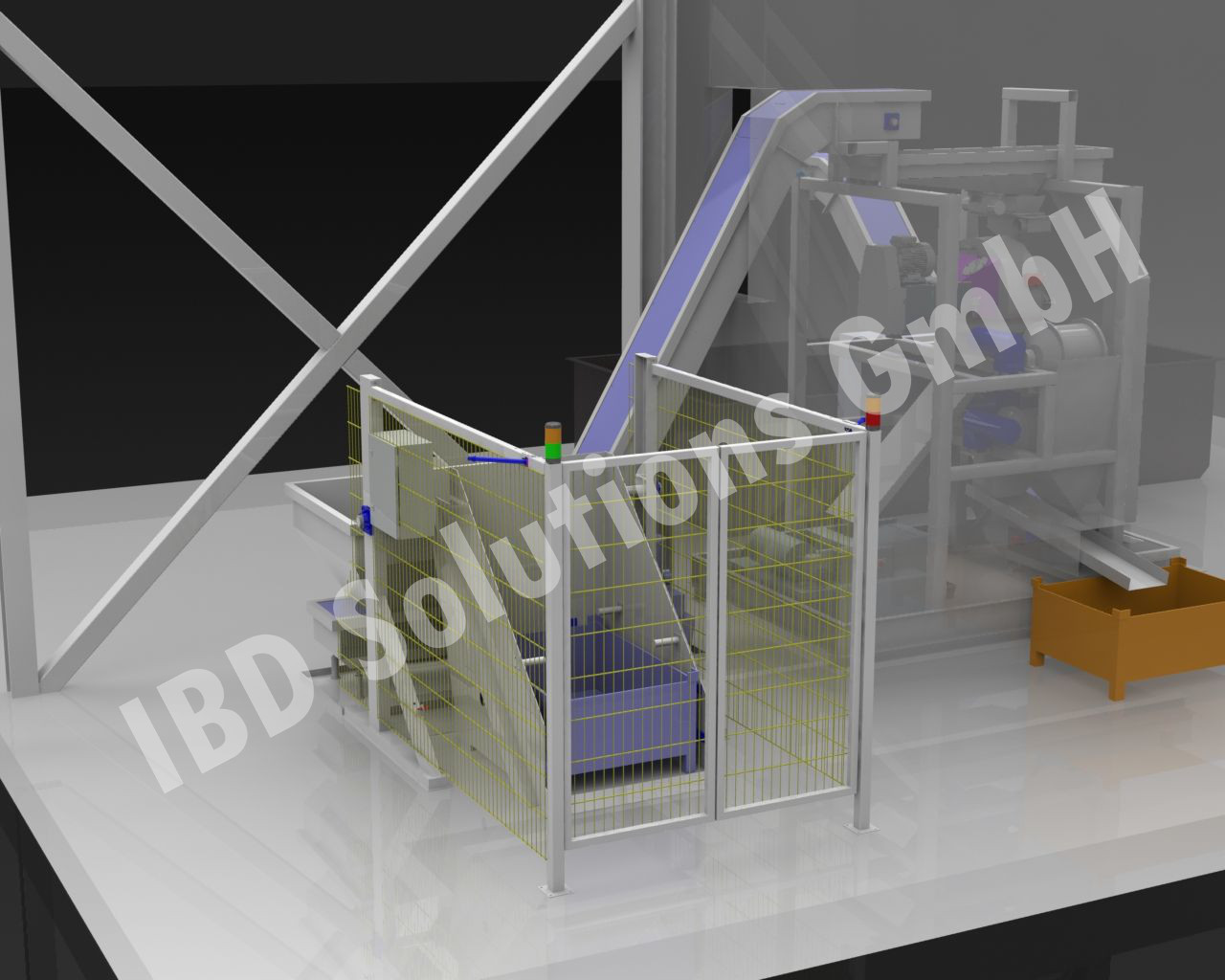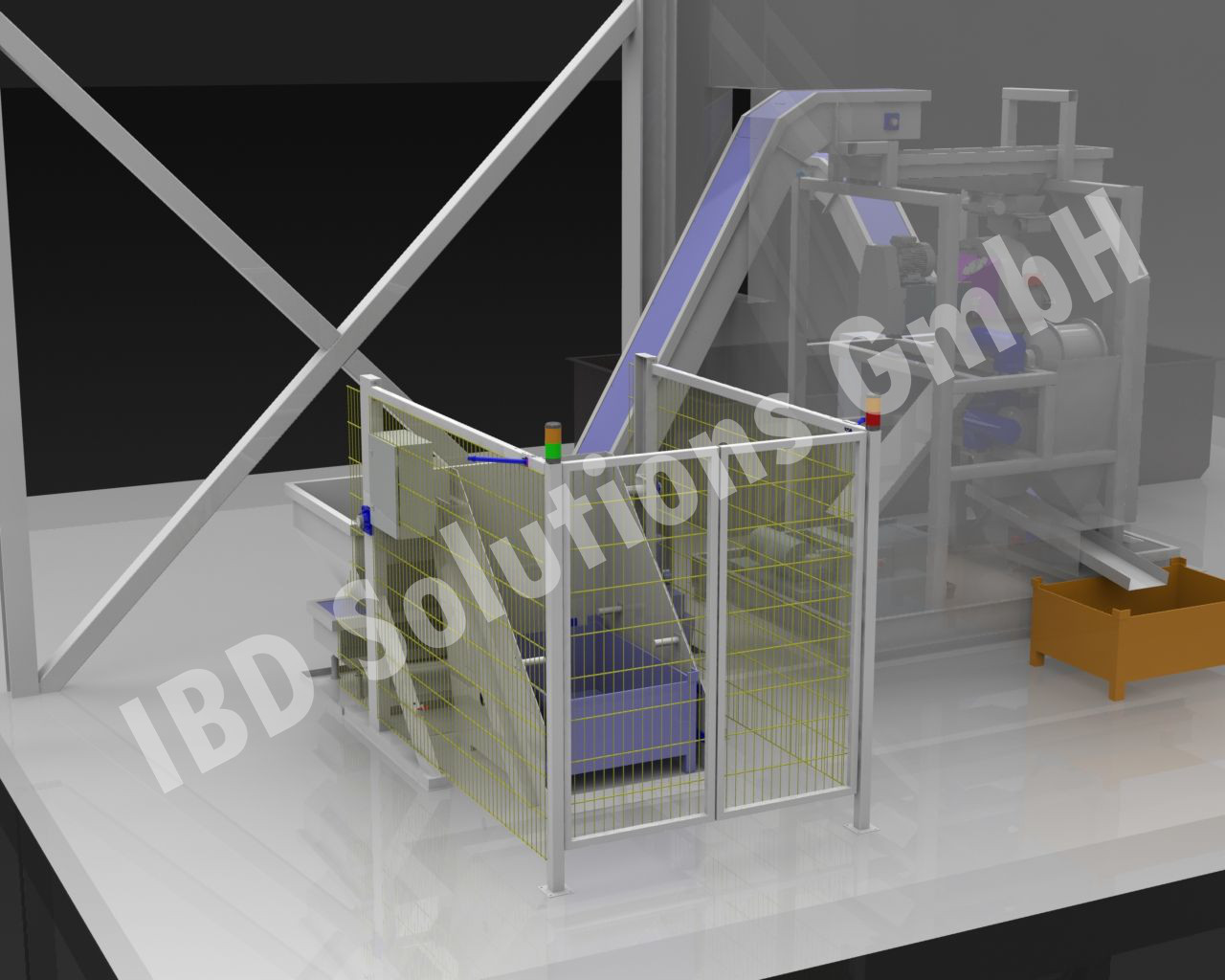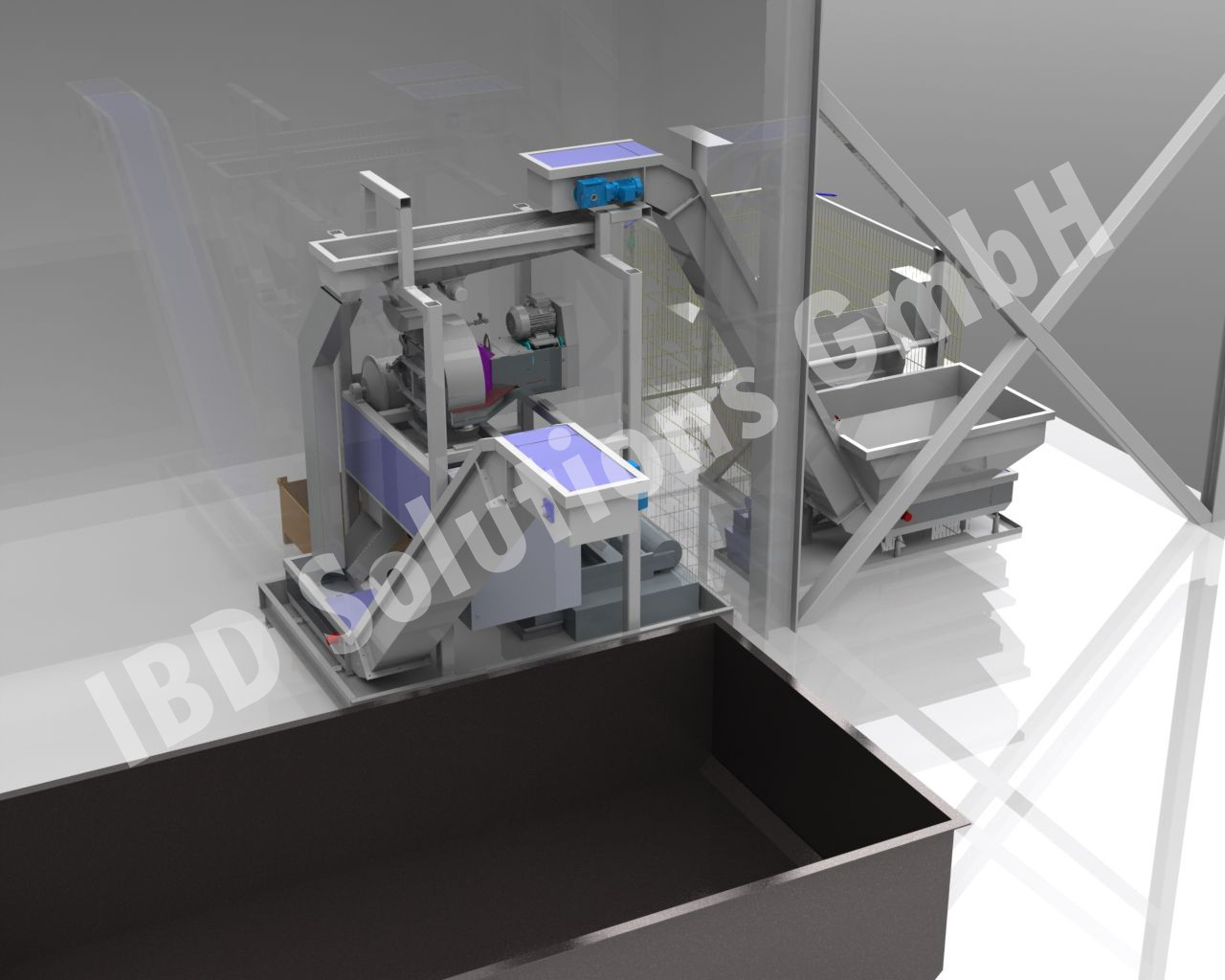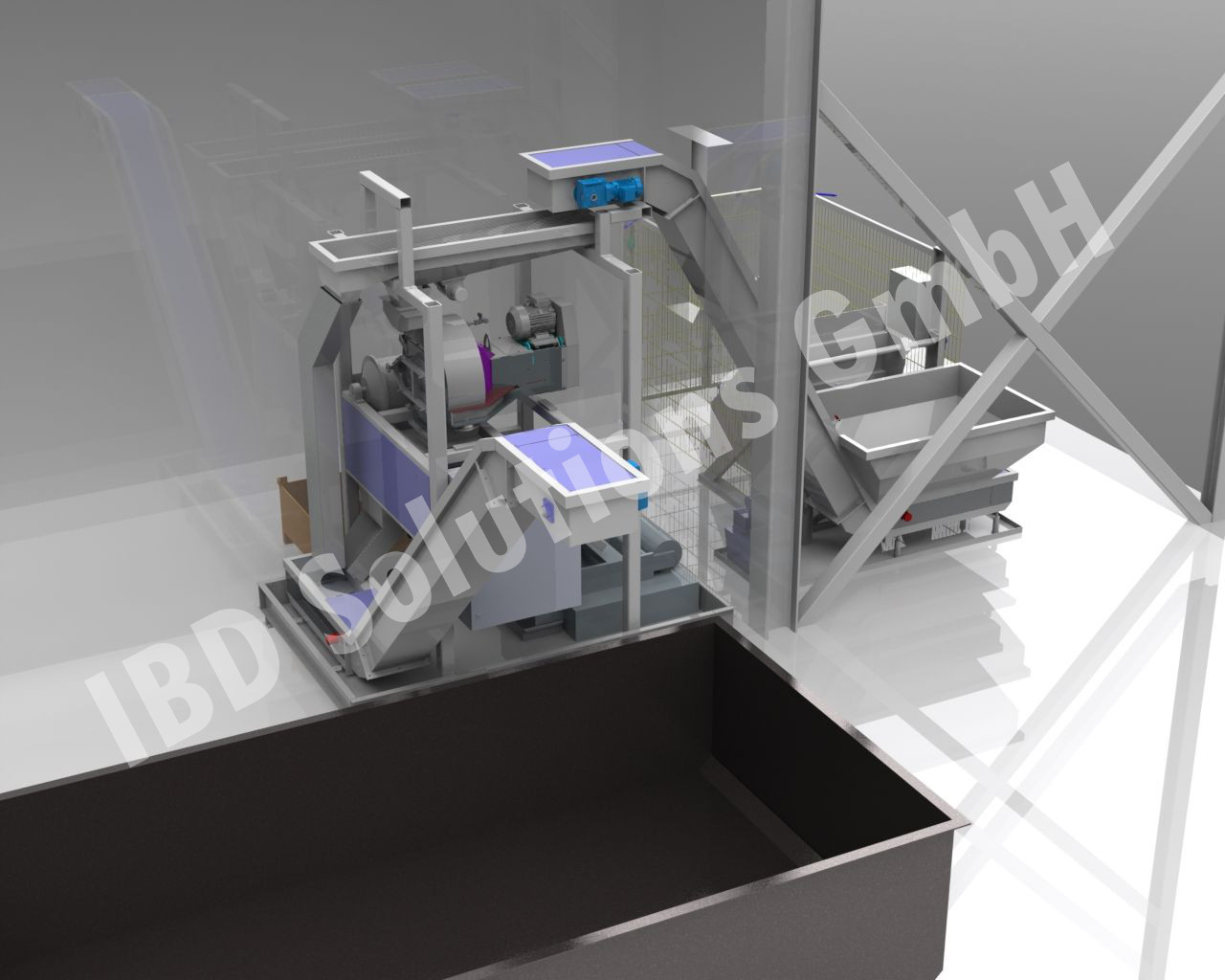 ADVANTAGES OF THE SYSTEM:
Increased benefit from the brass chips through varietal purity and the opportunity for re-melting in the in-house production
Higher revenue from the cast metal chips through being dry
Cost reduction through simplified transportation of dry chips
Reduction of costs through re-use of the coolant lubricant
Reduction of the handling costs for emptying containers through fully automatic emptying without waiting times and without manual intervention
Exclusion of accident risks through automatic emptying of the containers