Special Systems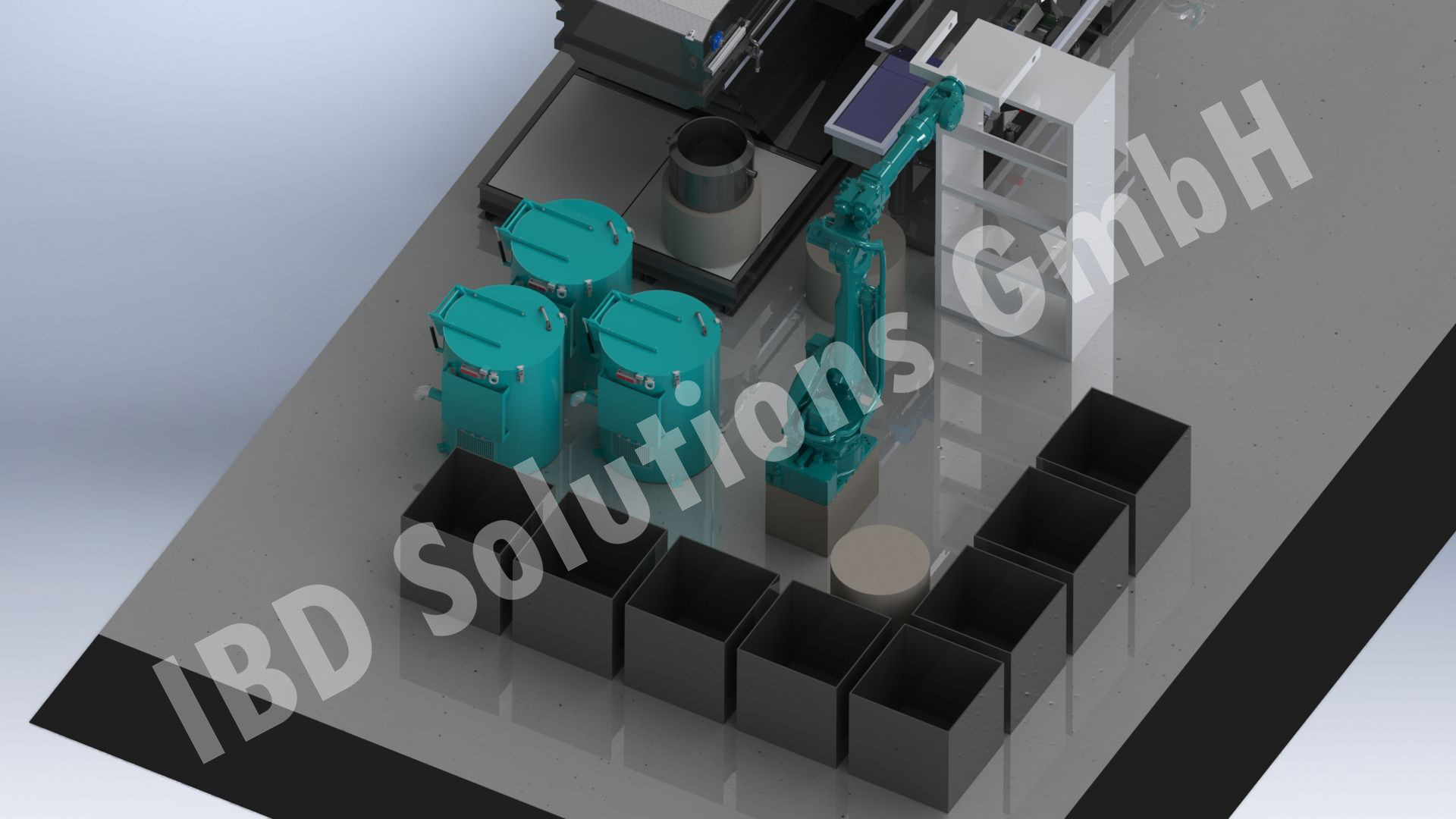 INTEGRATION OF ROBOT SYSTEMS
SOLUTIONS can be realized for even the most difficult metal-cutting processes with the aid of robot systems.
Thus, for example, chips with a large amount of large chips can be dried in a type-sorted manner in batch centrifuges. Here the robot system does not just change the batches of the centrifuges fully automatically but also fills, weighs, empties and stores these batches.
Individually configured preparation systems are available for the retrospective separation of materials, for example into magnetic and non-magnetic chips or conducting and non-conducting ones. These make use of the different physical properties of the chips to enable them to be separated in a type-sorted manner.
System components such as tipping stations, buffer stations, conveyor belts, vibrating feeders, centrifuges etc. positioned upstream or downstream in the overall system look after the handling and enable the separating process to be optimized.